Gwinnett Computer Repair
We can help you with any of the following symptoms:
Hardware/Software Upgrades
Virus/Spyware Removal
Network/Wireless Setup
Data Backup/Recovery
Video/Audio Editing
Website Development
Annual Support Contracts
PC Maintenance/Training
Gwinnett Computer Repair Services:
Clean,Tune-Up, Diagnostic Examination
Includes physically cleaning dust buildup inside your computer, optimize system settings for faster startup, applying software updates, removal of unneeded software, and a complete system diagnosis.  Also Includes a full explanation of what needs to be done to improve the long term reliability of your computer. This service noticeably increases performance of your pc, and is recommended to be done once a year.
Virus Removal, Spyware Removal, Malware Removal
Will Troubleshoot the bootable computer and remove all infectious files.
Dead Computer
If your computer will not boot due to a hardware or software conflict, we will correct the problem. If the problem is due to the failure of a piece of hardware we will diagnose the failure and help get you the replacement parts.
Data Recovery
If your hard drive or operating system crash, don't touch anything!  we will do my best to recover as much of the data as possible.  90+% recovery rate!  Call for references.
Data Backup
Backing up of your entire computer so it can be restored to exactly the state it is in at the time of the backup.  May purchase your own external hard drive or have the option for off-site backup for safekeeping.  Also included is the option to have your data backup encrypted with the password of your choice to ensure the privacy and security of your data.
Operating System Upgrade
Windows XP, Windows Vista, Windows 7, Windows 8
Installation of new operating system.
All available updates will be applied.  Can also transfer existing files and applications to new operating system installation
Setup a dual-boot system
Can setup a Dual Boot for XP / Vista, XP / Windows 7, Vista / Windows 7, and Mac / Windows 7 Dual Boot
Hardware Upgrade
Can upgrade RAM, Video Card, Hard Drive, CD-ROM, Blu-Ray, DVD-RW.
Computer Training / General Labor
Includes Basic Computer Skills, Web Design, Picture/Video/Audio Editing, Office product training, and many other software applications.
PC running slow or won't start? – Software not working correctly?
Accidentally delete a file? – Virus troubles? Network Problems?
Need Computer Lessons? – Need Consulting on what to buy?
Want to backup and protect your sensitive information?
Serving All of Metro Atlanta, Gwinnett County, Auburn, Berkeley Lake, Braselton, Buford, Centerville, Dacula, Duluth, Five Forks, Grayson, Lawrenceville, Lilburn, Loganville, Mountain Park, Norcross, Peachtree Corners, Rest Haven, Snellville, Sugar Hill, Suwanee, Tucker, Hoschton,and Stone Mountain.  If you are outside these areas, do not hesitate to call, we will help you the best we can!
 Computer Repair in Gwinnett County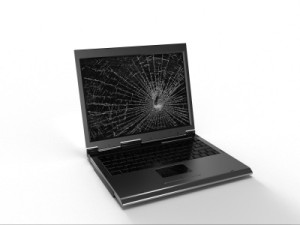 678PC has been serving as the top Gwinnett Computer Repair company since 2009. Technology is changing at a rapid pace, so keeping up with all of those changes in your own life can be exceedingly difficult. Don't feel like you have to bear the weight of all the dynamically changing knowledge, and leave it up to the Gwinnett Computer Repair professionals at 678PC. All of our employees have a deep understand of today's technology, and we utilize that knowledge to benefit our customers.
Most computer repairs in Gwinnett are typically involved with viruses, malware, or 3rd party extensions that have hooked themselves into your web browser. For these types of  computer repairs, it will cost our customers less than $100. Considering that a new computer that is NOT using low-grade hardware costs upward of $350, 678PC has the ability to save you quite a bit of money.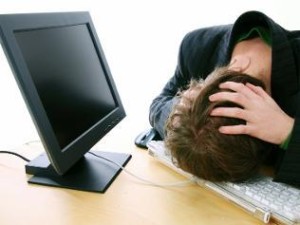 Gwinnett Computer Repair: Though many customers will fall into the virus removal and system tuneup category, some customers require more advanced diagnostics. For symptoms such as overheating, power jack repair, or in the worst case, liquid damage, 678PC's Gwinnett Computer Repair professionals will be able to effectively service your computer, assuming your coffee didn't destroy your current system.
Don't be fooled by other Gwinnett computer repair shops who claim to have the best pricing. 678PC will beat any of our leading competitors pricing without sacrificing the quality of service. We understand that your computer is an essential part of your life. Quit being frustrated with your PC, and call 678PC today for a free quote!
678PC – The #1 Gwinnett Computer Repair company!
Computer Repair in Gwinnett | Virus Removal | System Tuneup