Pay Per Click (PPC) advertising is currently one of the most efficient ways to reach new customers. PPC enables your company to instantly appear on the top of Google's search results page. The benefit of Pay Per Click advertising is that you only pay when users click on your link. We research competition and trends to understand which words or phrases will be most effective on Google. We then can optimize your campaign based around keyword, geographical and time of day targeting. 678PC uses real time analytics  to measure the success and effectiveness of the PPC Campaign so we can make properly maintain your campaign month to month.
At 678PC, we understand every aspect of the pay per click management process and can help you to: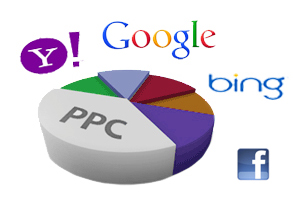 Research your target market and find the best keywords and key-phrases.
Write creative and targeted ads to ensure maximum click through ratios.
Create targeted, effective landing pages for each campaign.
Analyze how each change affects your campaign performance and make necessary modifications eliminate and add keywords according to how they perform.
Increase or decrease cost per clicks (CPC) as needed to maximize your return on investment.
Focus on the keywords and phrases that convert the most and cost the least.
In essence, we will work with you to ensure your pay per click marketing campaigns will be a success from the start.
Contact Us today for a free quote for PPC Campaigns!
Locations: