Wireless Network Setup
Having home internet service has become as common as owning a television, but the initial setup of your internet and WiFi can be overwhelming. Even once the initial setup is complete, it something breaks, it can slow down progress for the day, or prevent you from paying your bills. For help settings up your home network, and getting all of your devices connected to your WiFi, Contact 678PC today for a free quote.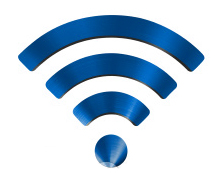 Modem and WiFi Router
Wireless Password
Printers
Connecting all wireless devices to the network

Smart phones, iPhone, Laptops, Tablets,  Gaming Devices
Making sure your devices are properly connected to internet, and properly protected with the necessary security is absolutely essential. 678PC will ensure that your internet experience is a smooth and enjoyable one. Contact Us for a free quote!
Lawrenceville, GA Wireless Network Setup
Suwanee, GA Wireless Network Setup
Buford, GA Wireless Network Setup
Duluth, GA Wireless Network Setup
Snellville, GA Wireless Network Setup
Lilburn, GA Wireless Network Setup
Dacula, GA Wireless Network Setup
Norcross, GA Wireless Network Setup
Grayson, GA Wireless Network Setup
Loganville, GA Wireless Network Setup
Network Sharing
Everybody has experienced the circumstance where they want to take a file from one device or computer, and transfer it to another. For most people, this is accomplished by sending an email to themselves with the desired document or file attached. While this process accomplishes the goal, it takes entirely too long, and some files, typically larger than 10 megabytes, cannot be sent by email. What do you do now? Imagine if your devices were all accessible from one another.
678PC offers In-Home Networking  that allows the following to be shared over wired or wireless internet to any device:
Documents
Music
Pictures
Videos
Printers
Enabling your devices to share these types of files will make your PC experience significantly more enjoyable by sharing documents with ease, streaming movies from your laptop to your tv, or even something as simple as not having to send an email. 678PC has professional experience in setting up home and business network sharing, so Contact Us today for a free quote!
Lawrenceville, GA Network Sharing
Suwanee, GA Network Sharing
Buford, GA Network Sharing
Duluth, GA Network Sharing
Snellville, GA Network Sharing
Lilburn, GA Network Sharing
Dacula, GA Network Sharing
Norcross, GA Network Sharing
Grayson, GA Network Sharing
Loganville, GA Network Sharing