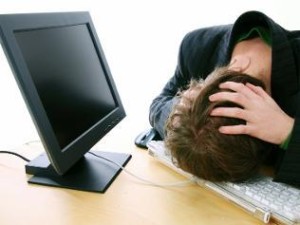 Are you tired of being frustrated with your computer? Do you have questions about your computer, or how to perform certain tasks, but nobody to give you answers? 678PC offers In-Home tech support for any computer or technology related questions you might have. Whether it's email, phones, TVs, computers, or other technology related devices, we can help you understand it. We can show you how to better protect yourself from viruses and other threats, install and uninstall programs, setup and use email, printers, and fax. For any technology related needs, Contact 678PC today!
Setup and scan with antivirus programs
Setup and check email
Change internet browser home page
Install and uninstall programs
Gaining access to the internet has become a necessity, but the initial setup can be confusing, especially when you see a bunch of wires, devices, and plugs. Instead of being confused about the proper setup of your modem, router, and other devices, let the experts at 678PC come install your home network. We can personalize your wireless internet (Wi-fi) password, help with email setup, as well as installation of antivirus programs and other initial setup steps. Contact Us Today!
Connect and install wireless router

Linksys, Netgear, Belkin, Cisco, D-Link and other brands

Connect multiple devices to wireless printers
Configure firewall
Connect multiple devices to share printers, documents, music and videos
For many males, creating their very own "man-cave" is an essential part of their living conditions. On the flip side, the women may not want all those wires hanging everywhere. For a professionally installed home theater system, Contact 678PC. Our experts can help with TV mounting, hiding wires, surround sound installation, and other media devices. We can even get them all to work on a universal remote. If you're planning on hosting a Super-Bowl Party, or enjoy the feel of a theater from the comfort of your very own home, you need to have it all professionally installed. Don't get stuck with a poor TV mounting job from another company and call us today!
Strategically place speakers
Adjust receiver for optimal sound quality
Universal Remote Programming