Gwinnett Virus Removal
Is your computer running slow? Are you experiencing a large number of popups and ads? Is your internet browser's homepage different than what it used to be? You and many others have experienced these computer virus symptoms, but very few people understand what is specifically happening, and even fewer people are able to diagnose the issues. Don't be overwhelmed by irritating computer viruses!  Let the Gwinnett Virus Removal experts at 678PC get your computer clean and running faster than ever!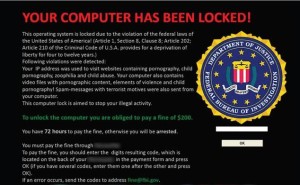 As many people have experienced, when you have a computer virus, your antivirus program can remove the threat with varying degrees of success. Sometimes things require more advanced diagnostics. When the Gwinnett Virus Removal experts at 678PC clean your computer, we don't just remove the virus, we do a full system tune-up as well. This includes registry defragmentation, cleaning up junk files, and lightening the startup process for your computer. A new computer with decent hardware can run upward of $350. Virus Removals at 678PC cost less than $100, so we can save you quite a bit of money.